Creative ways to divide space without walls | Gurgaon | Noida | Delhi
Walls are not the only way to divide spaces, creating separate spaces, each of which is its own specific.. There are actually various alternatives available to us from classic cubicles and closet in the middle of the room to green walls  and other original structures, you'll be spoiled for choice.. Then scroll down with Our experts' suggestions and discover 7 innovative ways to divide spaces without walls.. offers you 7 ideas that you can get one of them to make them more comfortable and practical environments for our homes.
1. Separator of natural materials
Formed by branches perfect for creating privacy without restricting light, this composition looks perfect for a small room like a bathroom, and is suitable for any style from rustic to modern, to Scandinavian.
2. Wooden art installation to organize spaces
And if the idea of ​​a wooden partition is to your liking, we can take inspiration from this design to create a partition and install it artistically to separate the spaces.. We also see a simple building idea, but it has a great impact, so that it can be the perfect solution for organizing living spaces and perhaps as a small workspace and Giving privacy to the entrance.
3. Glass shelves allow light to pass through
Shelves are a great way to divide and organize environments and also extract space value. And do not limit the passage of light, however, the advice to bet on open structures or glass, such as the one proposed in this design seems a very modern solution and is widely used by interior designers to separate spaces from each other.
4. Curtains to create a romantic atmosphere
If what we need is to divide the space only when necessary, curtains are definitely the right solution for us, we can choose the right color and fabric for our home style, so with a few simple steps you will get the privacy you want, as well as the romantic atmosphere and great charm.
5. Why not use a hammock!
If we try to use an unconventional idea to organize different functional areas of an open space, why not hang a simple hammock? For example, we can take a cue from this suggestion, and use the swing for fun, and we can also thus add a nice touch to the walls, in addition to separating the different functional areas, while also providing room for sitting.
6. Green wall to add a touch of color
We prefer the green wall divider.. It may use a vertical planting wall, to be used in dividing the room, for example it looks elegant for the hallway or the dining room. It will help add a charming green touch to our home.
7. There is no limit to imagination
When it comes to space zoning, there are no limits to imagination! Let's consider, for example, that this proposal is large rolls of cardboard, which makes them ideal to also be used as storage shelves.
DECORATE A ROOM BY INTERIOR DESIGNER | Gurgaon | Gurugram
Your house is your haven. It's the place where you relax and where you share reflections of your personality and elegance.
While each room has its function, it should even be an area that's appealing and cozy. Does your space cause you to happy? Is your interior design comfortable? Do guests compliment your style?
If your answer is "no" to any or all of those, you'll be in need of an area makeover. To assist determine this; consider the subsequent nearly as good indicators.
WALLS DESIGN
The minimalist look is great when designed mindfully with interesting furniture and delightful accents. If that's not your intended style, rethink the utilization of your walls. Bare walls can feel cold and empty.
An accent paint color or wall coverings is a simple thanks to dress your walls. Framed photography or a special work of art gives your room a singular quality feeling warm, lived in.
SPACE MANAGING
Clutter is an interior's bacteria. Before you recognize it, it takes over. If you can't see your armchair because it's getting used as a closet or the console in your entry looks worse than your desk, it's time to seem at organizational items like shelves, baskets, and trays which will greatly reduce clutter and enhance space. Organized but still feeling cramped?
Taking a glance at your furniture pieces and their layout is additionally helpful. Sometimes it's an easy spatial shift that creates all the difference. Try different combinations or have knowledgeable designer come up with solutions.
HOW TO LIGHT
An area Lighting are often a difficult thing. You'd think that you'd simply activate the switch and you're set. But, some lighting designs are ineffective making it too dark to try to tasks, often requiring an uncomfortable amount of lamps. Others ignore the charm of ambient lighting and go straight for brightness which will provides a room a chilly feeling.
An honest lighting plan is one that addresses all kinds of lighting (ambient, task, accent) and offers varied sources (table, floor, and pendant, recessed).
A ROOM MAKEOVER FOR DESIGNING
The best indicator for your home needing a makeover is how it makes people feel. If you'd preferably be out than home or your guests would choose a bedroom over your spare room, there's a true chance your space could use some changes.
Using a number of the above tips can help transform your room into an area that's comfortable, beautiful, and galvanizing.
Broadcasts about food and cooking, which used to appear when you turn on TV, are now moving to decorating your home and decorating your own room. Interest and effort not only in eating well, but in how to decorate and have a good time in my own space, are starting to stand out. In a consumer-oriented society, they want to find a comfortable rest at home and invest their time in their own space. However, interior design that requires a lot of money is difficult for beginners who have just started social life or for students living alone. Today, I would like to introduce an interior method that can have a great effect with a small amount of money. There is a way to change the atmosphere of a room with a small amount of money and one's own effort without investing a lot of money. Let's learn various ways together and try small things first.
Take a full look around
In order to decorate a room or studio as a whole, various installations such as wallpaper and flooring are sometimes required. It is important to pay attention to the overall part first because the basic parts can cost more if you don't touch to save money. Check that there is no peeling wallpaper, and if you do not like the wallpaper, you can simply use white or point paint overall. If you get the basic frame right, there will be no problem with any interior you try, most of the walls are molded, which can give off a foreign atmosphere or a rustic look. It is important to remove such a part and first unify the color of the entire wall. Low-budget interiors are often replaced by do-it-yourself interiors, but painting the walls is something you can try yourself. It is better to keep the overall style properly and decorate it with care. If it is difficult to make a big attempt, don't forget that you can achieve a great interior effect just by painting or painting the entire room cleanly.
Invest in something special
For a student or a beginner, it can be difficult to decorate all the parts according to their style and taste. In that case, it's a good idea to focus on one style of the room or one part of the space. For example, if you spend a lot of time in your bedroom and want to have a comfortable bedroom, the German company Connox in the picture – be unique . You can create a cozy and sophisticated style by investing a little more in the bed or bedding than in other parts. Just changing the bedding can change the atmosphere of the room. Therefore, you can change the atmosphere of the bedroom by changing the atmosphere of the bed, placing cozy fabrics such as rugs around the bed, or placing a bedside table, etc. Alternatively, if you spend a lot of time at your desk, you can decorate it according to your personality by putting more cute accessories on the desk or investing in the design of chairs and desks. It is also a good low-budget interior method to select the part you want to decorate more intensively and change it to suit your taste.
Aesthetics of Relief
Filling every space with your own style is not an ideal interior style. As the saying goes, "Simple is the best" is a good way of life to take more than you need rather than to overdo it. If the minimum necessary items are well equipped, you can not only have a room that is not lacking, but if you fill the room with the essentials according to your taste and style, you can complete your own space that is not excessive. For those who are still students or who have started living alone, it is better to increase the household size little by little than to have everything from the beginning. Rather than filling things up with greed, I take away what I need to take away and create my own space with the things I need. You can match the overall concept of the room by unifying the style of the necessary furniture, or you can match the fabric style to create a clean and unique style. Let's stick to the basics and create a neat room.
Detail
It's a small part, but sometimes that small part plays a big role. As introduced above, the molding on the wall can look like a small part, but sometimes it interferes with the overall simple style. Molding refers to a band that is wrapped around the ceiling to make the joints of the ceiling panel and ceiling panel invisible. First, it is important to remove this part to capture the details. Also, it is good to adjust the overall balance by turning the nerves in small areas. It is good to unify the color of the whole furniture or to match the material. You can use wooden furniture to add a cozy and luxurious feel to the room, or use white furniture to create a modern and simple style. If you match the parts that are neglected because they are small like this, you can complete the interior with a sense of unity and a stable interior without large financial expenditures.
Save money
In foreign countries, old vintage items can be bought cheaply at flea markets. Although it is old, you can decorate the inside of the house by making use of the sophisticated and warm feeling in the antiquity. But in Korea, it can be a bit difficult. Rather, it is because vintage items are sometimes sold more expensively. In this case, you can use the small items you collect while traveling as a cute interior tool. Alternatively, you can use recycled items. You can fill in a small part of the house by picking up good things from places that donate items that are used but in good condition or sell them cheaply. Chairs and small tables can be used like new ones. Alternatively, small bowls, cups, boxes, etc. can be obtained at a low price. You can decorate the inside of the house through various sharing like this.
Nice scent
The human sense of smell is more sensitive than we think. This is because the smell of a space often determines the nature of the space. No matter how beautiful a space is, if the smell is not good, the space will be remembered as a bad place. Therefore, even if there is no perfect interior, if there is a signature smell or a pleasant smell, the place is remembered as a more trendy place than a trending style. Therefore, it is important to pay more attention to the olfactory part. There are diffusers and incense candles in various prices on the market. Placing your favorite scents throughout the room to create a cozy atmosphere and create a good scent is more important than you might think. So, don't be dissatisfied that there is no perfect interior transformation, and let's turn our attention to incense candles. You can complete another interior with incense.
Clean and modern feel
A good way to create a cozy and warm home on a limited budget is to try a modern and simple style. If there is an excessive concept, it may require a lot of financial part. Therefore, you can easily complete the interior by trying a modern style without being too greedy. You can adjust the overall atmosphere by choosing a simple style for the basic furniture you need, and you can also add points to the fabrics such as bed linen or carpet. You can also neatly match the overall atmosphere with a simple style curtain. It is important to complete a modern interior with not excessive styling and to have a space that does not get tired. Therefore, it is good to select the part you want to invest more in within the budget you have, share your priorities, and fill your own household in part. Let's make your own space smartly with a small budget.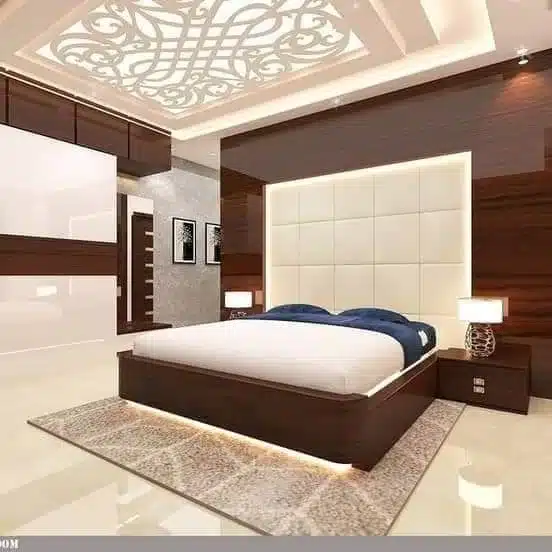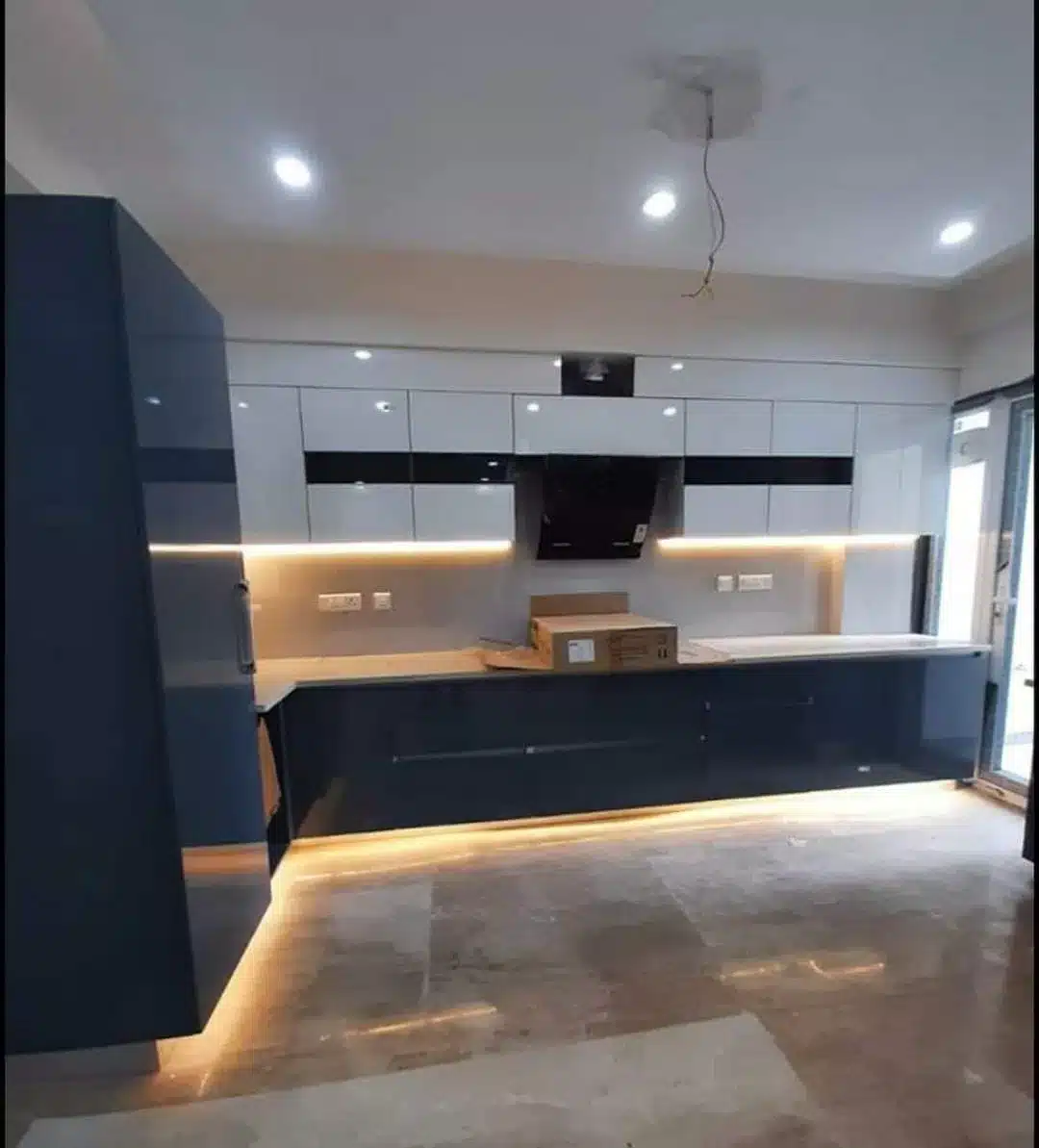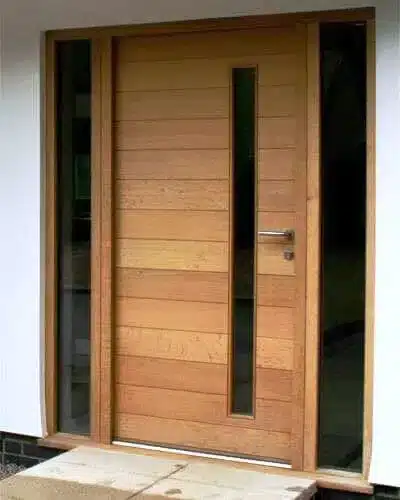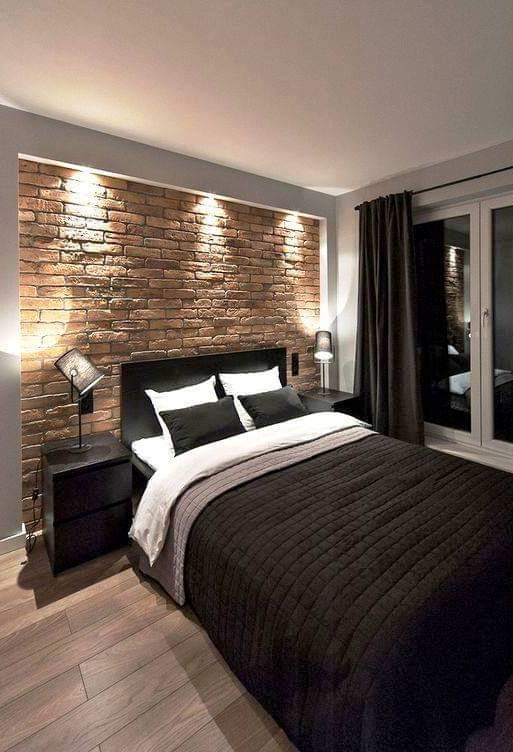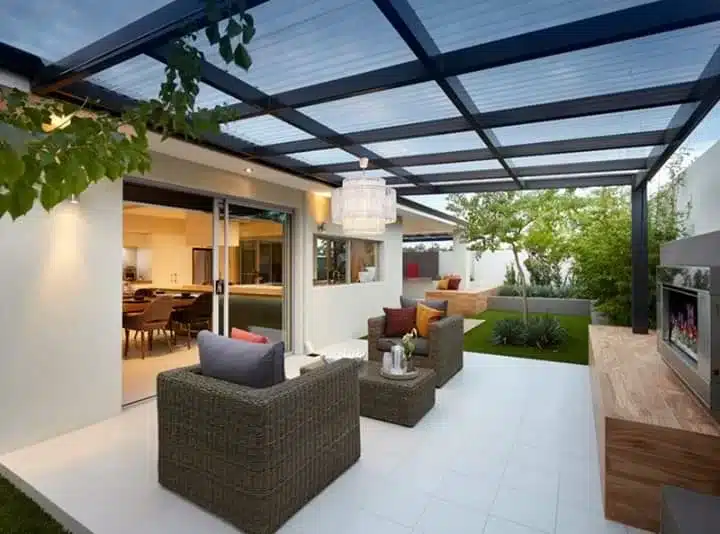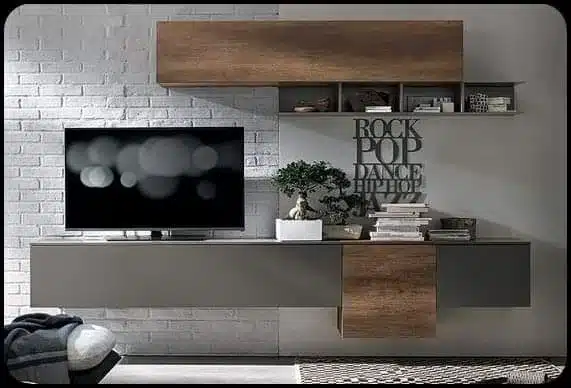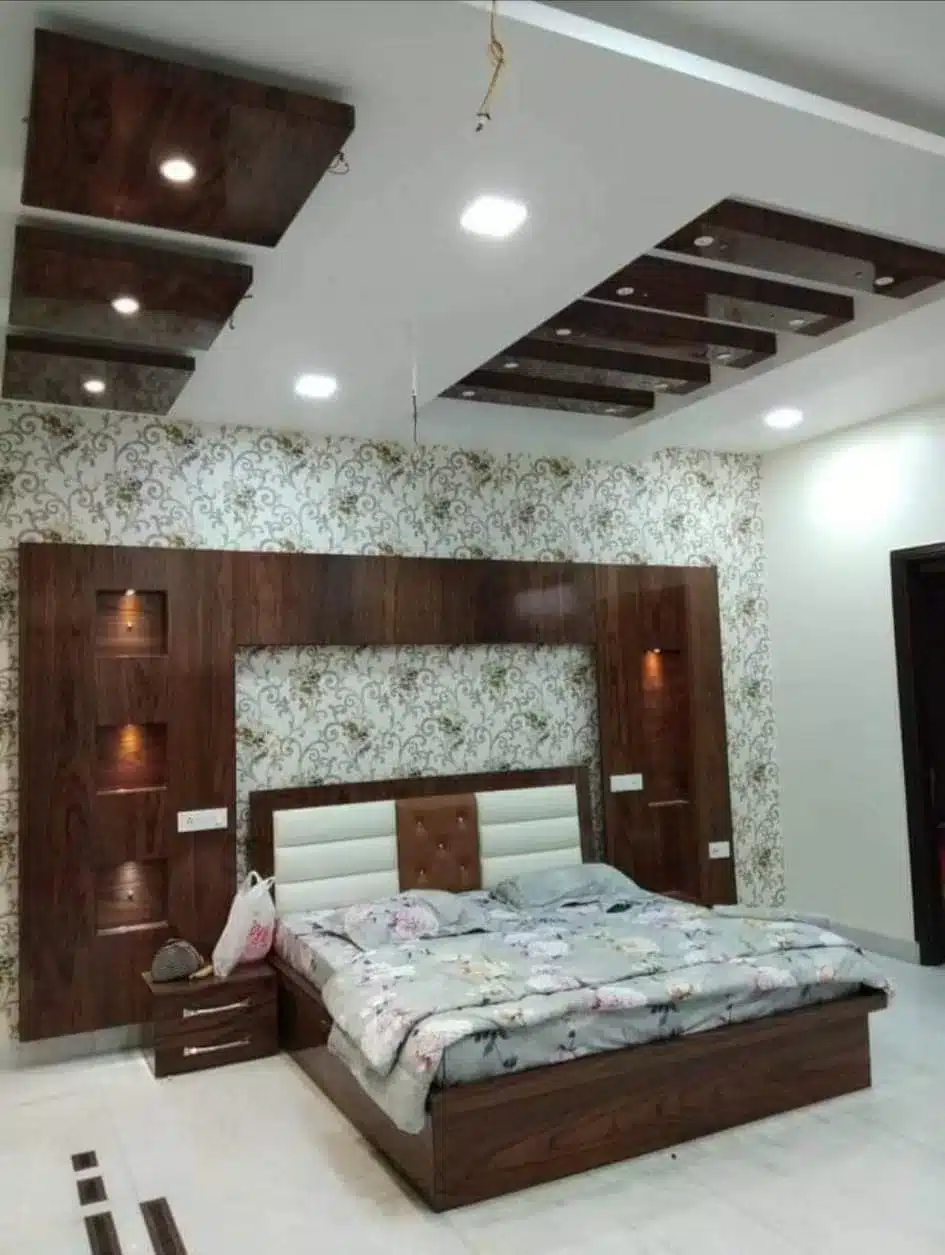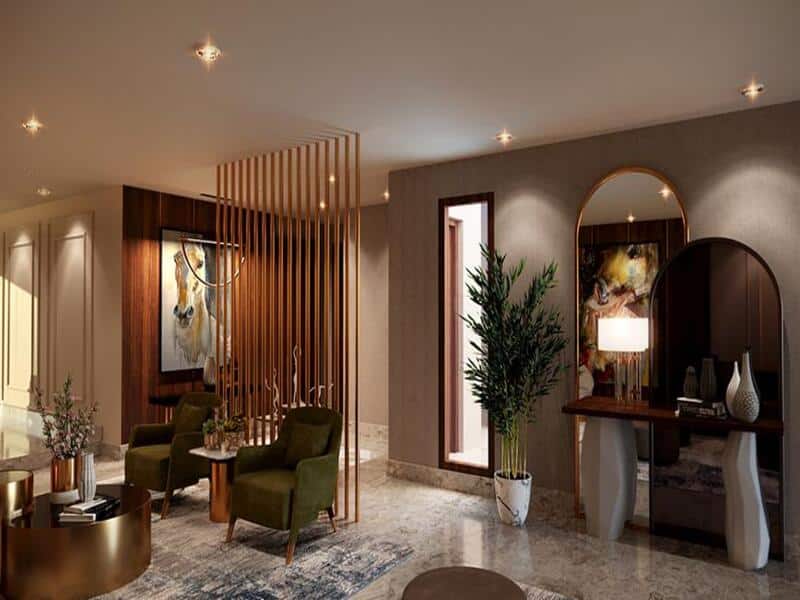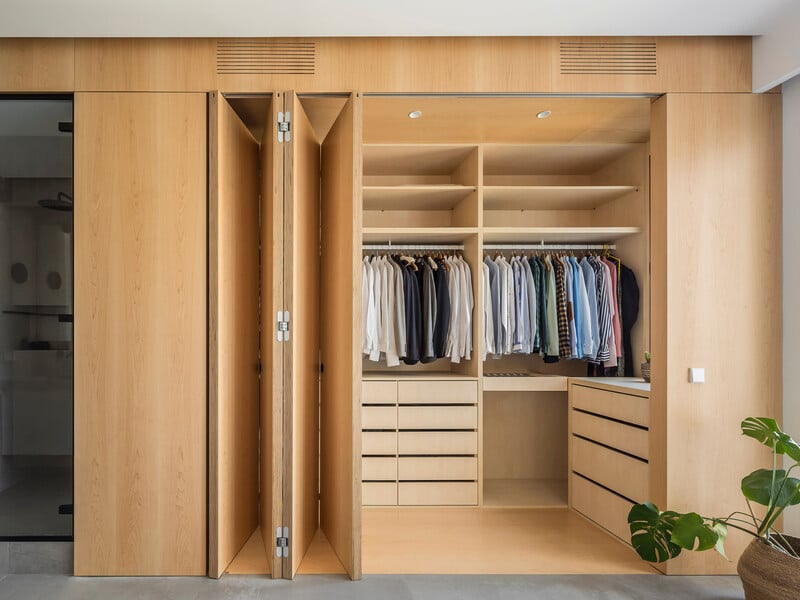 Creative ways to divide space without walls | Best Interior Design Firm |