What makes a home office perfect | Gurgaon | Noida | Delhi NCR
In order for your office to be perfect, you need to create a comfortable place where you will want to indulge your work. You must also find all the accessories and work tools that are essential to you. Working at home has the advantage of allowing us more flexibility in the organization of our days. We can also enjoy the comfort of our home.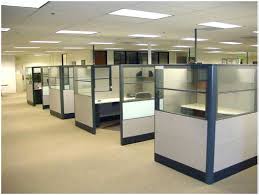 Ultimately, few of us have the opportunity to create a home office. The success of your office project will depend on the specifics of the activity you practice and therefore on the material requirements that it implies. A home office should allow you to work both efficiently and comfortably, and most importantly, without interruption. For your home office to be successful, above all, it must be a space where you will not be disturbed. When you start its design, remember to limit as much as possible the elements that would hinder you in the accomplishment of your work.
Where can I find ideas and inspiration for my home office?
It is on the Interior A to Z site that you will have access to many ideas that will help you perfect your home office project. Browse Interior A to Z and the decoration, furnishing, and design sections which are specially oriented towards the theme of the office. The design of your home office will be very personal and the inspiration will also depend on the specific tasks that are required in your job. You can design your home office on your own or with the help of a specialist, it's up to you. Do not hesitate to reuse the ideas of those around you. If your friends or family have already undertaken this type of project, they can be a source of inspiration and a very valuable guarantee of success. In a home office,
How can I decorate my home office?
Decorate your home office with items that will help you relax and promote your focus. So, use swivel chairs or recliners. The size and especially the height of your table is very important, it must be perfectly adapted to the height of your chair.
A quality home office will be decorated simply without overloading furniture. However, consider installing a pretty flower vase or a nice family photo. Use the space to set up the room using a corner desk or choose new office furniture. An opening like a window or a door that opens to the outside improves the flow of light that illuminates this room. Cleverly organize the lights, accessories and supplies in this room so as to create an optimal atmosphere for working. The choice of patterns and colors is also important. Select vibrant colors that will diffuse dynamic energy to work the room. You could choose between an office table, a writing desk, or a secretary.
What color should I use for my home office?
Paint your walls a light or pastel color. A light color on your walls will control the brightness of the room effectively and thus transform your surroundings into a calm and relaxing aura. Dark colors should be avoided, they will tend to tire your eyes and disturb your concentration. The shelves on the walls are the ideal solution for organizing your papers and business files. These shelves also serve as a nice decoration and improve the visual of the room as well as the few artistic pieces and the lights that you will install there. Why not use floral wallpaper on your walls or opt for thin wood walls.
What type of floor should I use in my home office?
Wooden and parquet floors are perfect for offices. These are trendy and bring a chic tone to your space. Tiled floors will beautify the room but are messy. Here too, choose light tiles to give a feeling of space to your room and promote your concentration. Add rugs for an effect that is both classy and comfortable. Many types of flooring can be suitable for your office, even stone ones. It all depends on the harmony that you will be able to create afterwards, taking into account the other characteristics of the room. The design of your home office should also be in sync with the style of the rest of your home.
What style of home office is right for me?
The choice of the style of your home office will largely depend on your profession. It is therefore according to your professional activity that you will choose the design of your home office. If you plan to receive clients there, you need to keep it spotless at all times. In this case, select chic and elegant floors, furniture and decorative accessories.
If the use of your home office will be exclusively reserved for you, you can opt for a simpler and more sober style. The choice of design will also depend heavily on the size of your room and your personal taste. Do not hesitate to let yourself be influenced by your own creativity.
How to decorate my home office?
You must first make sure that the space has been created in such a way that it is not disturbed by others what is going on in the rest of your house. Some tips are very simple and effective, such as choosing your office table, which should be sober but comfortable. Think about your health and choose an ergonomic chair that will not damage your spine when you are sitting for long hours.
Windows and natural light are also very important elements to consider. Do not forget to air your office regularly to refresh the room and bring you a boost of dynamism. Curtains and rugs should be light colors and kept simple and discreet.
What accessories should I use in my home office?
Accessories are one of the main aspects of your designer office. Often, over the long term, we accumulate piles of unnecessary things that will clutter our space and make our environment inconvenient.
In your office decor, accessories and furnishings should help you keep your space organized and airy. The choice of your furniture and other objects will depend on your profession. If you plan to receive clients, plan a larger table and additional chairs. If you are the only one occupying your desk, limit yourself to a table and a chair. The idea to remember is to opt for minimalist and simple accessories.
What if my home office is small?
If your home office is small, that doesn't stop you from making it practical and comfortable. You will need to succeed in integrating at least the bare minimum that is necessary to carry out your work. White painted walls and light colored floors will add a sense of grandeur to your home office. Keep your walls clean and go for minimalist style furniture. Also take advantage of modern storage solutions that are particularly suited to small spaces. Remember to let in a minimum of natural light in order to diffuse a soothing atmosphere in your workspace.
Is there a style guide specific to home office design and decorating?
As you begin your home office design, trust your own imagination and creativity. Also check out the styles guide available on Interior A to Z for the best tips and amazing inspiration. On Interior A to Z, we offer you a guide that includes the latest trends in interior design.
The rustic-style home office
The rustic style home office can be a very subtle look that guarantees a certain elegance and sobriety. Use wooden furniture for a chic, natural feel. If your walls are made of wood materials, then go for a white wooden table with a matching chair. Floral curtains work well with this rustic style and will be embellished by the delicate natural light coming from outside.
The modern style home office
The modern style home office should include the latest equipment and accessories. Choose pretty shelves and seating with modern patterns. Modern style should be reflected in your table, chairs and other furniture. Opt for LED lights or lamps with adjustable brightness. Add modern art pieces to complete the style.
The industrial-style home office
The raw and unfinished look of the industrial style creates a mysterious, almost mystical atmosphere. Opt for wood and metal elements to perfect the industrial style of your home office. Also use gray and metallic colors on cushions, fabrics and on your walls.
Once again, the secret is hidden here in the simplicity. A home office should be comfortable and should also encourage you in your work.
What makes a home office perfect | Gurgaon | Noida | Delhi NCR